Managing screen time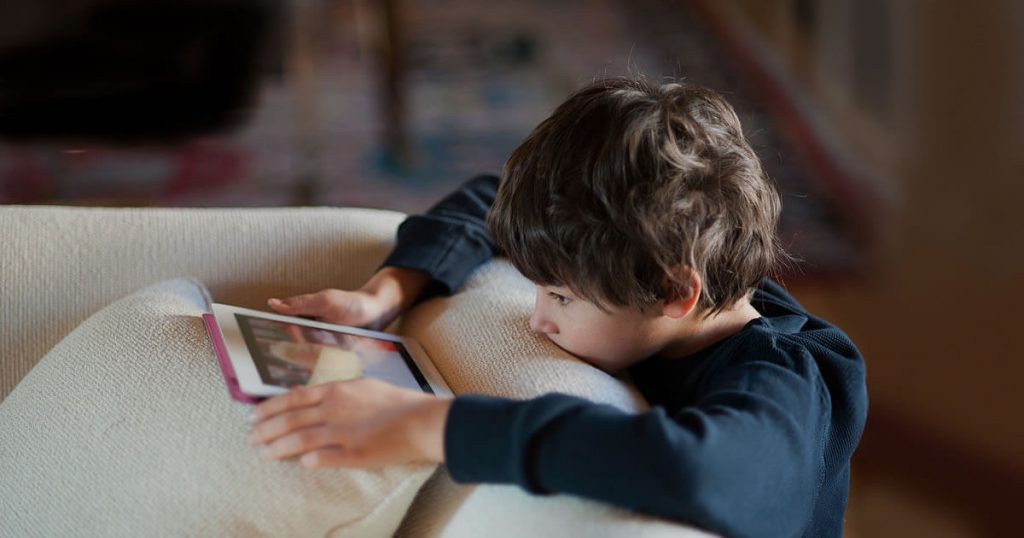 Children no longer have to be in the living room to watch their television shows. With phones and tablets being so readily available, it's easier than ever for a child to satiate his screen appetite anywhere.
If you're looking to curb the amount of time your 6-year-old child spends watching shows, here are a few quick pointers to help:
Make sure he asks for permission before switching on the TV or device
This will let you know what and when he's watching.
Watch shows together: Find out what he likes and watch it with him. It can serve as invaluable bonding time. Plus, if you know what he likes about a particular show, you can try to recreate that experience with him without the TV.
Parental controls: Familiarise yourself with parental controls and use them, especially if your child is allowed to watch shows unsupervised.
Record the shows: Consider recording the shows for viewing at another time, for example over the weekend. This way, he will still have time on weekday nights for homework and the family.